NOW SOLD OUT Limited Edition Print - In Excess mini print - Diamond dust version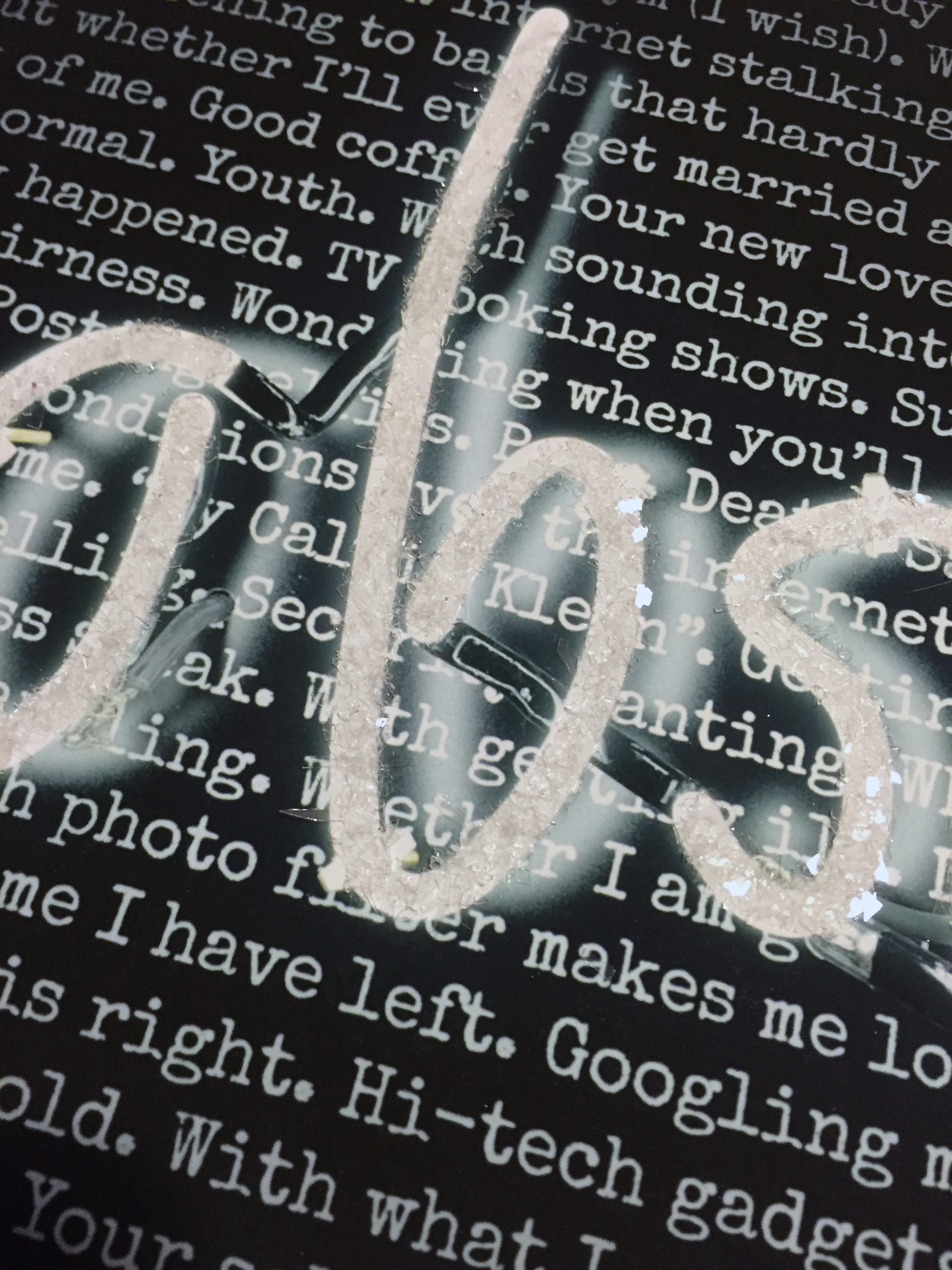 NOW SOLD OUT Limited Edition Print - In Excess mini print - Diamond dust version
Smaller version of my In Excess (obsession) print but with the added excess of diamond dust over the neon text (the word obsession is hand embellished by me in art diamond dust glass). There are only a few of these as I was playing around with using diamond dust on different coloured prints and only did five of them in this smaller In Excess version.
42cm x 27cm including white border. Fine art giclee on archival hahnemuehle photo rag 308 gsm.
2016.
Edition of 5 only in Diamond Dust. Note, artist's diamond dust is usually comprised of very thinly shaved glass. I also sprinkle a little real diamond dust into the mix, which I obtain from a jeweller.
sold out
Please read the terms and conditions before purchase. Purchasing any item implies you have read and agreed to the terms and conditions of sale.
NOTE - Prints do not themselves include neon glass - they are fine art signed and numbered limited edition images of my neon pieces and do not light up.